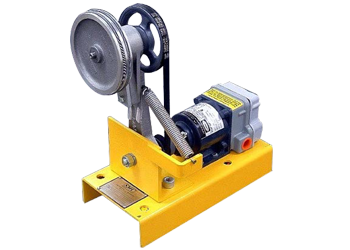 Wheel type centrifugal switches are designed for use on conveyor belts.
Operates on A.C. or D.C. systems.
Prevents slippage and belt fires.
Automatically shuts off motors when belt jams.
Operates forward or reverse.
Sequence starts belts when connected in series.
Wheel-type is compact for easy mounting.
Trip speeds can be field changed with a screwdriver.
Five types of enclosures available.
Other Options
Wide Rubber Wheel.
Switches with Contacts that are snap action - A.C. or D.C.
Switches which are Directional