Ballistic Enclosures for Control Houses/E-Houses/PDC's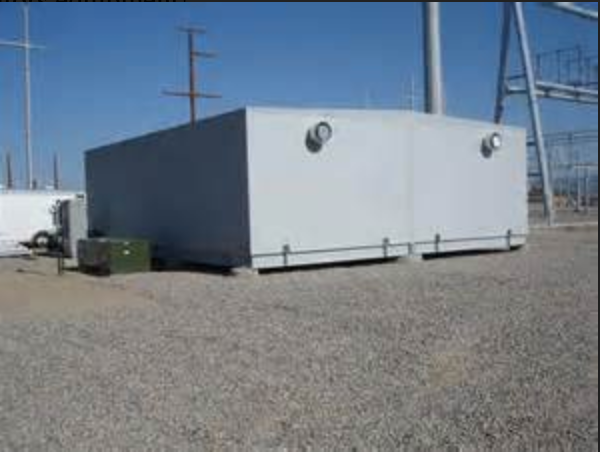 It is important that you make sure that your control house, E-House, PDC, and all of your critical equipment is properly protected from blasts, ballistic impact, and even natural disasters in order to make sure you can avoid unforeseen shutdowns, loss of power, or more severe accidents resulting in loss of data, equipment and even employee injury. One of the best ways to make sure that all of this equipment is properly protected is through the use of ballistic enclosures. 
You know that industrial explosions, natural disasters, and other such ballistic events can put your workers and personnel at risk, but one of the factors that often gets overlooked when setting up safety measures and protocols is that these events can severely impact your critical equipment which damages your operational ability, sometimes halting it outright. 
The best way to make sure that your site remains functional during and after these events is to have your personnel and your critical equipment is protected by the blast and ballistic resistant enclosures. 
Remote Instrument Enclosures
Remote Instrument Enclosures, or RIEs, are built to the highest of industry standards and are engineered in order to help keep your control room, e-house or other electrical controls protected from the dangers of both nature and the industry. 
Benefits of RIEs
The main benefit of RIEs is that the protection they offer your control rooms and e-houses means that when a natural disaster strikes or there is an accidental blast or ballistic explosion, you and your personnel will not be stranded with faulty or critically damaged technology as they wait for repairs or replacements. 
Switching costs: The cost of switching over from an old system to a new, high-quality RIE is dramatically reduced because of the controlled environment and modular fabrication of the control rooms, or e-houses. These fabrications are also more cost-effective than field assembly. 
Distance issues: While some sites may try to avoid dangers by placing their control rooms and e-houses outside of blast zones, this on its own can be a difficult challenge, as well as an expensive one. RIEs allow you to have your control rooms closer to the actual work being done which is easier and more cost-efficient. 
Troubleshooting: Startup engineering issues are able to be quickly resolved without the need to continually backtrack to an off-site plant operation for fixes.
Contact us today to learn more!