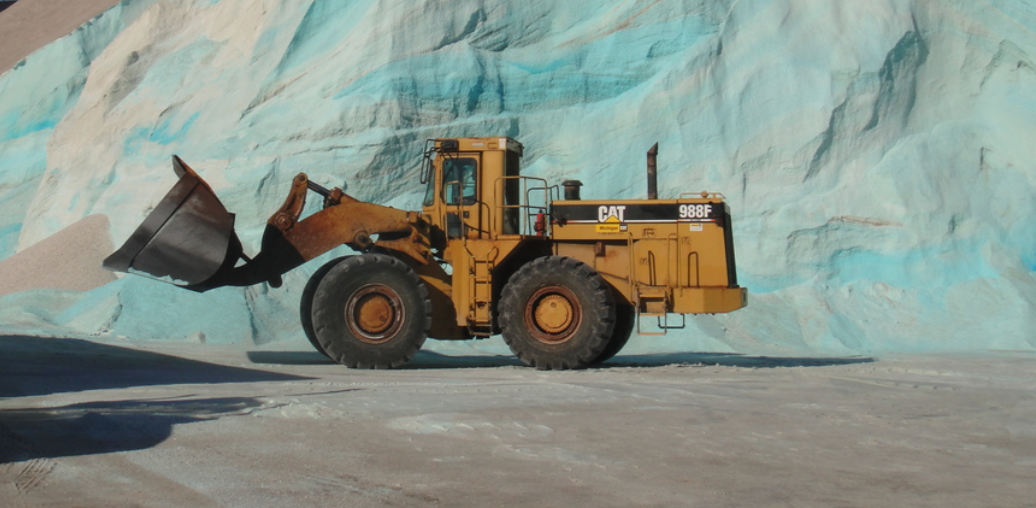 Salt City is a large scale salt mine in the city of Detroit. The parent company that owns the Detroit salt company known as Kissner Group Holdings has recently been acquired by the Stone Canyon industries holdings in a $2 billion deal. 
The Detroit salt company has been producing ice melt formulation for national road safety. The salt formulas that they produce are shipped across the country and used primarily in Detroit road salt operations. The salt mine originally get back to the early 1900's from its location on Sanders Street. Detroit citizens often called the area 1200 feet below the city service "salt city". The mine has expanded to over 100 miles of underground roads we plan to continue its expansion under the new owners. There isn't much in the way of expected changes and after the acquisition. The firm is playing on acting as an investor with the company essentially running its operations as expected. 
The acquisition of by and was funded first by a $900 million loan from Morgan Stanley, Goldman Sachs, Bank of America, the capital markets, KKR capital markets and citizens Bank. The secondary term loan of $200 million is fronted by the partners at Stone Canyon. 
The goal of this acquisition is to continue pushing forward with a growth oriented business model and the plan to diversify technology in order to deliver higher-quality product to the market. The same firm on the series of industries including production facilities in Canada, a refinery in New York a Mine in Kansas and more. 
What this acquisition could eventually mean is a revolutionary improvement innovation in salt mining throughout the greater Detroit area. The new firm will likely bring in new technology and efficiency improvements that will improve worker safety as well as maximize the output of the mine. Investment in this region could lead to further jobs in the Detroit market as well as greater access to high quality road salt throughout the USA.
Acquisitions of this magnitude are extremely rare in the mining industry but it may also be interesting to see if the company looks into other industries or other mines in the greater United States. As we see continued investment in the industry we will work alongside new investment partners and new mining companies to provide assistance in the form of the best equipment, engineering and innovation for the industry. Whether you are mining salt or mining gold, we have the appropriate tools and safety equipment to help you improve your mining site. 
Contact us today if you're interested in learning more about the latest tools in the mining industry or how we are helping businesses to improve their safety considerations in the most hostile environments on earth.