How Underground Mining Is Made Possible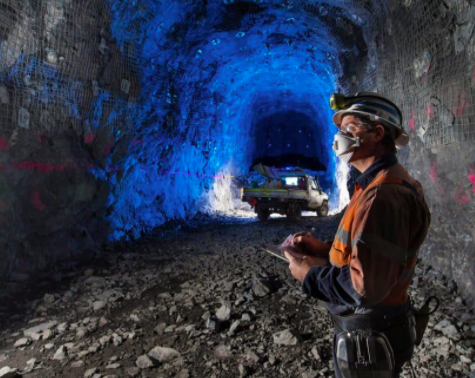 The mining process has been considered an essential industry within human civilization for years. Many of the world's top civilizations including the Romans, Aztecs, and Egyptians have been mining through generations. Only recently, this practice has taken on a different meaning. Today's mining operations often involve opening up mines and operating with a wide range of electronic equipment under the earth. The problem with working with mechanics and machinery underground is that a number of problems can be presented.
A mine can be an extremely unforgiving place and accessing improvements with technological solutions can make sure that we can mine deeper and with a greater sense of efficiency. Here are some of the top concerns that any mining company will need to take into consideration before they can go about the process of mining operations underground:
Ventilation
Air can often have problems circulating underground and without the right equipment, workers could experience a variety of problems with pollutants. Having the right type of ventilation and making sure that minors can survive in these underground conditions can be crucial to managing worker safety. Mining ventilation systems come with a considerable cost to operations and it's estimated that around 30% of the total electricity costs in a mine will be equated to ventilation.
Dust Monitoring
Ventilation systems require dust monitors to improve the health of miners. Dust causes lung disease and this can lead to permanent disability and death in people working in the mine. Under the US mine safety and health administration, there needs to be coverage for occupational hazards and this means equipping personal dust monitors to every employee.
Heat Issues
Running machinery underground can generate heat on its own and in some places, mining operations will have to handle heat dissipation over time. In areas like Africa, miners may be digging material that can heat up to 66°C. Having some form of heat dissipation can make sure that the temperature in the mine can be lowered to a more acceptable 28°.
Proper Reinforcement
There's an immense amount of pressure placed on any mining environment and without access to the right types of reinforcement, there could be a danger that a mine may collapse. Popular reinforcement techniques can be a great way to manage mining operations and prevent cave-ins. The type of reinforcement that each mine uses differs but there are some changes required to keep a mine in safe operation.
These are a few of the top considerations that any company in the mining industry will need to make. By partnering with a company that can handle quality engineering and assistance with supply, a mining company will be able to get the reliable tools that they need to maintain uninterrupted operations. Contact us today!