How Using a Pre-Manufactured Structure Can Save Your Project Time and Money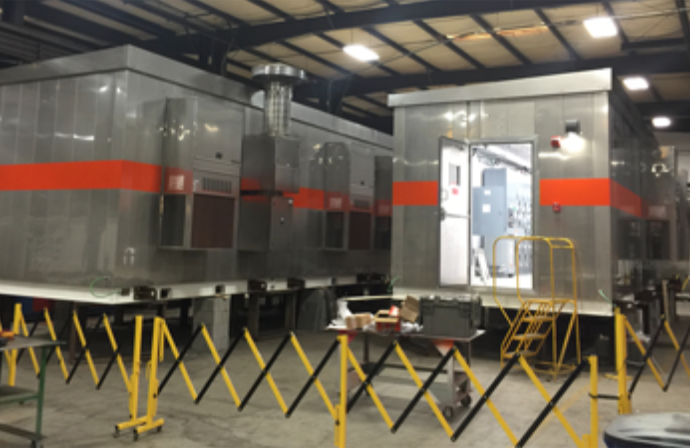 You may have been reading a lot lately about how some mining project sites have been using pre-manufactured E-houses in order to help them complete their projects within a timely manner and - most importantly - while keeping within their budget. Seeing all of this, you may be wondering why pre-manufactured structures are being used more effectively than permanent E-houses in order to save time and money on your project. 
Pre-manufactured E-Houses
An e-house is a structure that rests near your pump station. The internal working of the e-house is pre-wired and tested before being shipped to the project site. The per-manufactured e-house is delivered to the job site and placed near the HVAC and pump stations where it is connected to the external electrical power supply, site controls and proper grounding. These e-houses have the ability to power about five 350HP voltage pumps. 
Saving Time And Money on Your Project
Pre-manufactured e-houses are able to help your project stay on budget and within your timeframe because they arrive on site with all of the wiring and equipment pre-installed and tested, so you can get right down to work soon after the e-house is unloaded. There is no wasted time building, setting up, and wiring your own control room - not to mention the time that can come with testing all of the wiring and equipment to make sure it will all work the way you need it to.
The manufacturer can build the e-houses for your job site's specific needs. This means the control room will arrive built perfectly for your mining job site's layout, local building codes, and built for any other requirements of your specific job site.
Another way in which pre-manufactured e-houses can help save your project some money is because you will be paying shop rates when it comes to the building and installation of the equipment, rather than paying the field rates that can sometimes inflate to nearly two times higher or more depending on how remote the project location is. 
Remote Locations
The use of pre-manufactured e-houses make projects in remote locations a lot easier to keep on schedule and budget, because the process of installing a ground up structure on a lot of these sites is not only costly, but can be very impractical. Whereas, a pre-manufactured structure can be built to the specific needs of the remote location and dropped into the project site. Contact us today to learn more about our E-Houses.