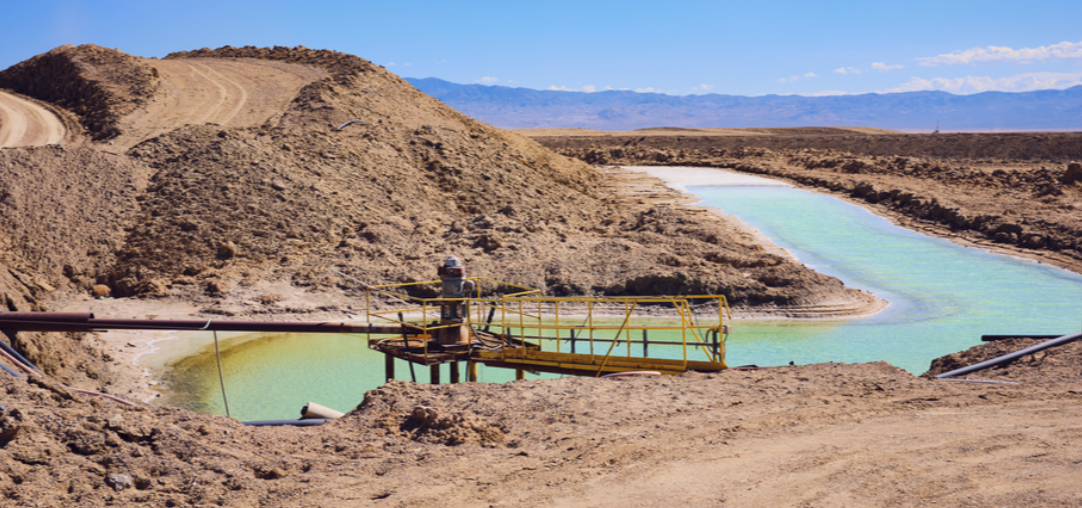 Lithium-ion batteries are a requirement for any type of electric vehicle and for a number of large-scale electronics today. The essential supply of lithium requires mining sites across the United States and one of the biggest projects in Nevada is known as lithium Americas. The Lithium Americas project has drawn a variety of criticism over the years because it was constructed on leaked federal lands and it's estimated to use and contaminate billions of gallons of groundwater. 
Lithium mining uses an extensive amount of groundwater and it contaminates the ground with a giant pile of waste as well as contaminates the water in the area for up to 300 years. Mining products like this one are not considered to be green even if the end goal is to produce electric vehicles. 
This mine site is causing tensions around the world as electric cars and renewable energy are often seen as the solution to climate change. Further studies are estimating that the production of these raw materials in mining is not as much of an offset as driving the vehicle. The environmental toll of mining is producing arrays throughout the United States, China and Europe to not only find these resources but to ensure that they can be mined more sustainably. 
The Nevada project was approved by the Trump administration and Biden moved for more aggressive climate change policies. The Nevada businesses that are associated with these mines are a bit worried about the future. Additional mining is not the most environmental business out there but as the demand for these types of electronics grows, these sites will be a requirement for the future and better mining practices will be required as well.
Even though the intention of clean energy is to do right by our environment the production of clean energy tools may be causing more harm than good. Automakers are now vetting mining companies for their battery production and ensuring that only the most efficient mining providers are able to work with them. Constant innovation in the field will be crucial to signing the best in supply contracts for the future.
The process of lithium mining is one that's been done for decades and there are some investors that are now backing alternatives in lithium extraction such as in California throughout the Salton Sea and in new mining practices. Brine extraction practices are fine too and we could soon see extraction locations in North Dakota, Nevada and Arkansas. 
Technology experts estimate that the demand for lithium is going to increase by 10 times before the end of the decade as the ramp up of electric vehicles continues. With dozens of electric models now coming out from almost every major manufacturer, lithium, cobalt and precious metals will all be needed as ingredients for their battery. 
The United States has some of the world's largest resources in lithium and silver mining. Mining in and that is producing just 2% of the world annual supply with most of the lithium being supplied from Latin America or Australia. We need to continue innovating our practices and finding ways to harvest this resource that is set to be in massive demand.
If you're interested in the best equipment to service your mining site, contact us today.