Pre-fabricated Containerized E houses For Mining Applications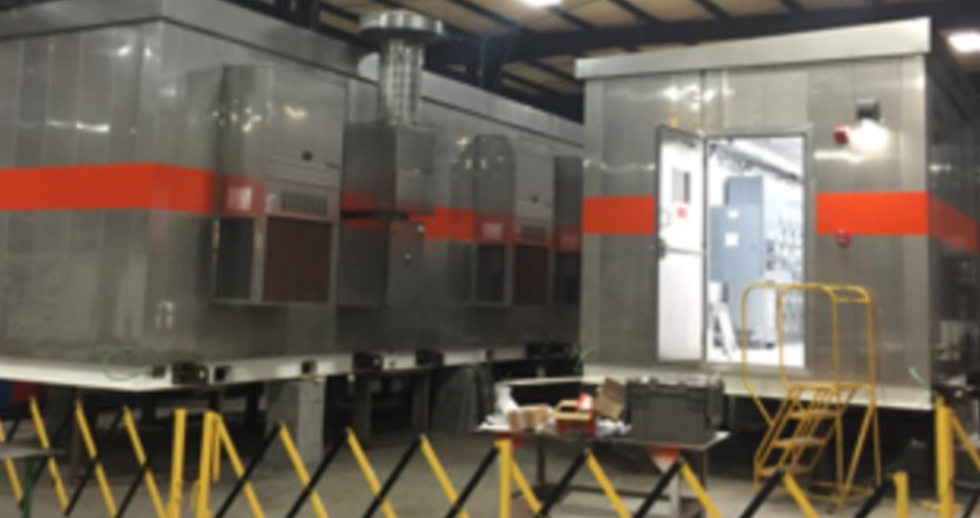 In mining applications, safety equipment and quality materials will help to control power distribution systems within any business. One of the best pieces of power distribution equipment is a safe E house style construction and control room housing. 
Control rooms in the mining industry can be difficult to build but with the help of a prefabricated and bespoke outfitted control room and e house design, you can enjoy a power control room that will fit seamlessly into your operation. We can purpose build and prefabricate e house designs that will work in any form of the electrical industry and within the mining industry.
Our business has an end to end responsibility for E house design. We offer systems that are fully tested and built to withstand the world's most challenging environments. Whether you are looking for power distribution control rooms that can work for transportation infrastructure in mining or you need support for your company in the mining and electrical industry, we have the solutions that can leave your business prepared for the challenges ahead. 
Our E house designs can offer you the perfect solution for your business to protect all electrical equipment, keep your staff safe and ensure that you will have complete coordinated control for your mining operations. All of our systems are prefabricated and shipped to your site to offer the best in convenience for your staff and for your daily operations support. 
Our E house installations are built for mining environments with exterior panels constructed out of galvanized steel and sealed with an electrostatic powdercoated finish. The goal is to provide the best in corrosion resistance as well as an e house that can be inserted into the most hostile of environments. We have field proven our installations in thousands of locations and these systems can work in any type of mining location.
Our E houses for mining applications are built under a factory controlled quality control procedure. Our Becker SMC standards for quality are field proven and built on a quality control structure that is IEEE and NEMA tested. We want to ensure that the systems will meet your every need and with skilled craftsmanship and uncompromised quality. All of the e house designs are built with the requirements of the national electric code as well as for industrial buildings, commercial buildings and every requirement that our customers place before us. 
If you are interested in learning more about these prefabricated systems to improve your business and to maximize your electrical safety capabilities on any mining site, contact us at Becker mining today. Our prefabricated e house designs are ready to roll out in your business and offer the greatest protection for your mining site, electrical equipment and staff.