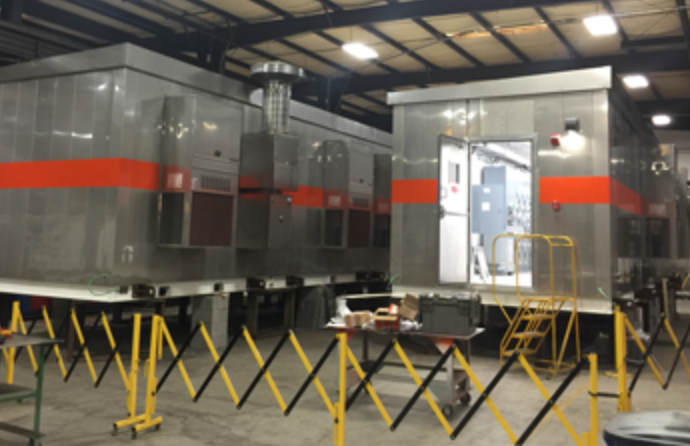 It is no secret that the power distribution industry is ripe for revolution. With companies like Tesla popping up and providing some of the most impressive solutions in recent years, many power distribution industries are looking to solve their current problem with outdated technology. As a result, Becker has announced its new SMCPower Control Room line designed to provide customers with an LED illuminated solution that will benefit from our knowledgable staff and superior products.
The SMC Power Control Room product line was built on Becker's decades of experience in high-demand industries such as oil and gas, medical imaging, and defense electronics. The product line is geared towards companies looking to enhance their efficiency and safety by using more modern packages.
The SMC Power Control Room product line integrates best-in-class components in the form of SkyPanel SMC E-Houses. The standard size for these housings is what your project requires, which means it can be packaged in a fully customized module for your use case.
Becker SMC uses innovation and technology to provide new solutions, safeguard their customers' investments, and provide peace of mind. Becker SMC is committed to the highest standards of quality, safety, and service.
Becker SMC E-Houses are designed to provide the highest level of illumination with an efficient power usage ratio. Becker SMC E-Houses are built to withstand harsh environments such as active duty military installations, oil and gas industry, or medical imaging centers. Becker SMC high-performance products include E-Houses, enclosures, and load banks.
To properly accommodate the needs of their customers, they design their buildings to withstand the most challenging environments. The wall, roof, and ceiling panels are interlocked so that each panel creates maximum strength while minimizing weight. The exterior panels are made from galvanized steel with an electrostatic powder coat finish that prevents corrosion.
BPCR stands for Building Power Control Relay. The Becker SMCPower Control Rooms can regulate the power supply to a project to take care of emergencies and any other events that may affect the security of its operation.
This system and all other systems within a building are usually equipped with safety devices so that they can be controlled from a central point using an alarm system or by manual means such as pressing an alarm button or pulling an emergency switch either locally or remotely. If you would like to learn more than contact us today!