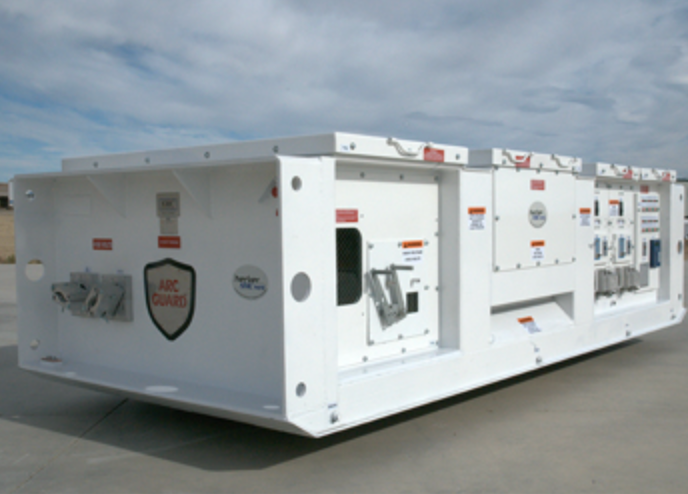 Underground electrical equipment is typically designed to withstand the most devastating forces of our world. These items need to be able to work in a self contained format underground and with the proper protective devices that can interrupt the flow of fault current during an emergency. Capabilities for fault current shut offs occur when there is a capacity verified by a short circuit during proper testing. Power circuit breakers and other intervention devices are crucial to working in underground operations. One of the most popular forms of intervention devices in power generation is an Arc Guard system. 
Becker Arc Guard systems will work to withstand the harshest forces on earth and continue monitoring for signs of electrical disturbances in any form of underground electrical equipment. The capacity of these items is verified through a short circuit and short time withstand test on the equipment and it can feed into a power circuit breaker to stop the connection when required. The arc that is generated in the power circuit during an interruption is properly cooled and then extinguished in the breaker. The minimal outgassing of the arc by-products in underground mining will also be contained within the equipment to improve safety.
In the event of a high voltage arc flash, having one of these arc guard systems in place can ensure that the interruption during a high voltage event can occur and the interruption is immediately cooled at the breaker. The minimal outgassing will be completely contained to protect miners and equipment. 
A Becker arc guard system is built to withstand the worst environments on earth. The system can protect miners from any angle and it is built with an arc resistance which fits with accordance with the ANSI and IEEE levels of performance. The reinforced enclosure is designed to withstand the pressure of an internal facing arc  fault and the full system is built to last. With the level of reinforcement in this arc guard system, it can be placed into any underground environment. The arc guard includes a ventilation inlet and outlet shroud as well as a reinforced sealed top cover can panel. The level of reinforcement comes down to every bolt and every connection so that you can truly count on the quality of these guards. 
High voltage arc flashes can be extremely damaging to equipment and they can lead to serious injuries on a job site. Rather than experience the worst case scenario, you can install the right systems now and prevent injuries in the future. High voltage arc flash systems are purpose built on site with our company and designed to suit the needs of our customers. With the help of these high voltage arc flash systems, we can protect others and ensure that you can continue to work in the harshest environments on earth with the best protection available.
If you are interested in learning more about the Becker Arc Guard system, contact us today.