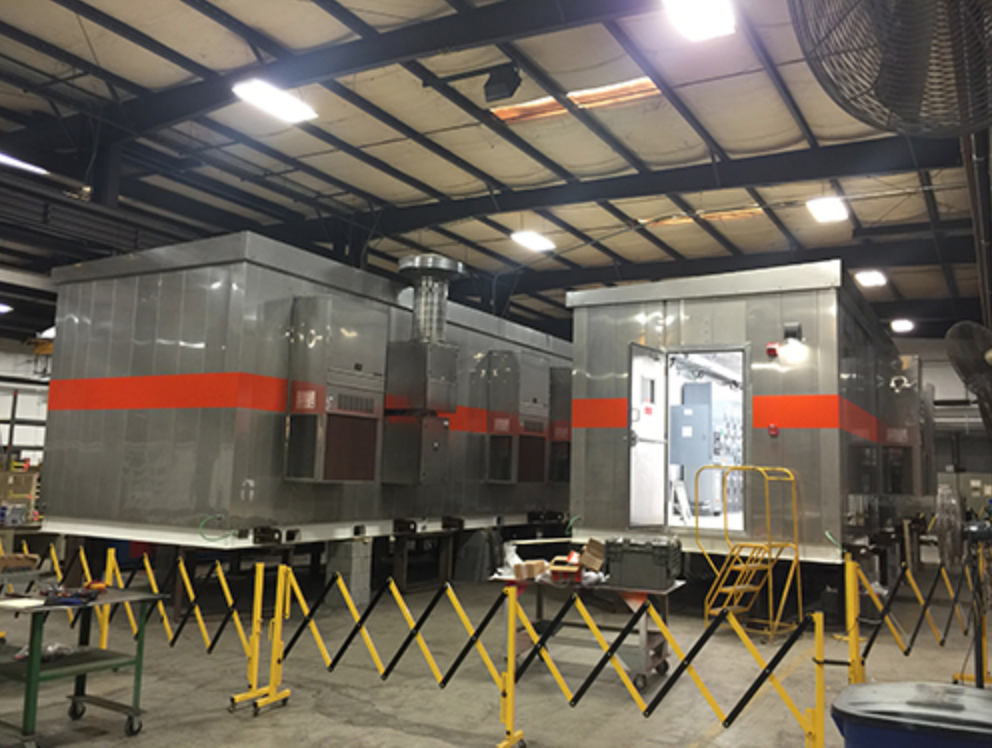 E houses are a crucial piece of control and electrical protection in many businesses. A good quality control room can deliver a premium experience in protecting your most crucial electronic device, it is offering a safety storage solution for staff. Our staff has been designing and fully testing power control rooms for decades. All of the power control rooms that we produce are fully tested prior to shipment and designed to withstand the world's most challenging environments. We produce E houses and control rooms with the help of some of the best materials on the market. We purpose build panels ahead of time and make it easy to assemble products for our customers. We build E houses on our site then ship them to your location to protect all of the items associated with your business. 
Our business has been operating for nearly a century and we have been working hard to provide the maximum level of protection in all of our Electronic support items. We sell our products to the world's leading companies and it's our goal to match together with the best in automation, communication, and transportation tools for our e house designs. 
The design of our system can withstand the world most challenging environments and provide the maximum level of protection against the elements. We want to eliminate a series of corrosion problems as well as provide the best in interlocking panels that maximize structural strength while also minimizing enclosure weight. The exterior panels that we've constructed are built out of a galvanized steel and then sealed off with an electrostatic powder coat finish. These products are field-proven in installations that have occurred across the world and we have built thousands of these products previously.
E houses are the perfect option for protecting sensitive electronic equipment in providing advanced storage solution in installations worldwide. These options are maximized to introduce the best in electrical protection and they are proven for their quality.
E houses have evolved considerably in today's E houses that we are capable of producing are more advanced and sturdier than ever before. We are confident in our craftsmanship and for the quality of our installations and we are constantly innovating to provide our customers with greater improvements. 
All E houses are assembled in factory control quality control procedures and our standards are uncompromising. Throughout extensive factory testing and in accordance with all the latest materials we can make sure they were using the finest production techniques and that every E house we craft is truly designed to last. Every e house design that we deliver uses the most advanced production techniques that provide trouble-free services. All are constructed in accordance with the national electric code per commercial and industrial buildings and to suit the specifications of our customers. 
If you are interested in a quality E house design or you are seeking the perfect storage solution for your sensitive electronic equipment, we can introduce an E house that would be the perfect fit for your business. Contact us today!