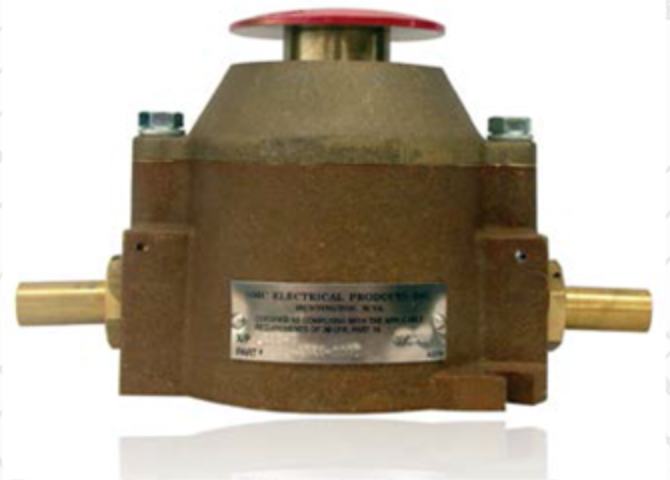 Pushbutton switches that are explosion-proof are an extremely useful solution for preventing mining disasters. Emergency stop in explosion-proof equipment is perfect for hostile environments where gaseous components or hazardous elements may be present. These switches will automatically activate during these hostile conditions and ensure that electrical components can be cut off and protected from further faults. 
Explosionproof pushbuttons are a failsafe design that stands as an extremely useful tool in hazardous situations. The switches are available with a maximum of four glands in various sizes and configurations to suit the needs of your business. Utilizing one of the switches will make sure that you will always have the proper safeguards in place for the absolute worst-case scenario in your business. With electrical ratings up to 20 A and 600 VAC, there is also a series of available configurations for momentary contact configurations and various housings which can be built for use in elements of the mining industry, transportation industry, and more. 
The seal contacts on the inside of the device offer intrinsically safe circuits in the event of a catastrophe. Once the stop is put in place, other electrical components along the circuit can be well protected and a wide range of other machinery crucial to your day-to-day operations will remain protected as well. 
With explosion-proof buttons in your business you can experience some of these top protections:
Protection Against A Surge
These can provide a wide range of protections against top surges in industrial areas and they can be installed between various cables and wires to maintain production or safety equipment. 
High Temperature
Many types of safeguards will fail in a high-temperature war during an explosion. These enclosures have the ability to withstand high temperatures over an extended period and this means that they are resistant to many different types of explosions caused by surges and gasses in the environment. 
Full Protection For Your Staff
Making sure that you can upgrade your equipment to offer extra protection to staff members and your equipment will remain extremely crucial in the mining industry. 
Full Protection From Erratic Operating Procedures
Enclosures can be installed to prevent erratic operating conditions. Even when there isn't an explosion or a hostile environment to manage, these are components that can assist with fast shutoffs when needed.
Keep some of these top ideas in mind if you are seeking out quality results with your production line and explosion-proof buttons. Contact us today to learn more!