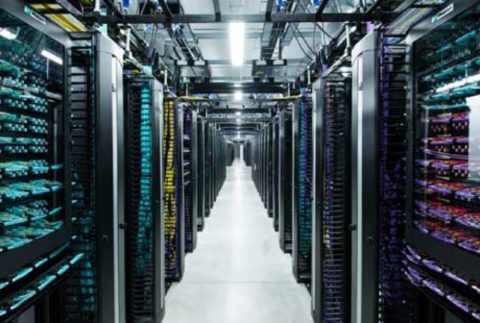 Data centers for sensitive electronic equipment need to maintain a proper temperature. In difficult working environments as well as with sensitive electronic equipment, it can be very difficult to maintain temperatures and keep data secure. Server data and sensitive data for a variety of industries needs to be kept secure as well as temperature controlled. As many electronics can create a fair degree of heat, ongoing monitoring is often required to protect these critical tools and prevent a chance that the system could shut down or become compromised. 
When The Temperature Gets Too Hot
When the temperature rises inside a data center equipment will begin to overheat and this can often cause damage to the servers as well as any other sensitive equipment inside the room. The data that you've been responsible for keeping safe could all be lost if the server were to shut down or there was a major electronic issue. 
The right temperature for many data centers with sensitive electronic equipment usually consists of a temperature between 68 to 71°F. Many companies are willing to let the temperature slide to 80° in order to improve energy efficiency, but it's best not to let the temperature creep up past 80°. Cooling large sections of electronics can take an extensive amount of energy and discovering your cooling needs often requires a study. Determining the type of cooling system that you may require will mean combining the average heat output of your electronics as well as any future planned expansions to your server or sensitive electronic equipment. 
As electronics can perform optimally at around 73 to 75°F, you will need to work at lowering the rising temperatures inside your data center while also keeping it secure from the outside world. Dust, debris, and the chance that your data could be compromised by outsiders are all factors to consider. As data storage and server storage often take place in underground environments, managing the environment and preventing contamination will secure user data and improve environmental efficiency. 
Contact us today to learn more about what we can do for your data center and how we can work at preventing shutdowns, data loss, and data breaches. With the assistance of our company and the tools that we have for sensitive electronics, we can prevent problems with your sensitive electronics.