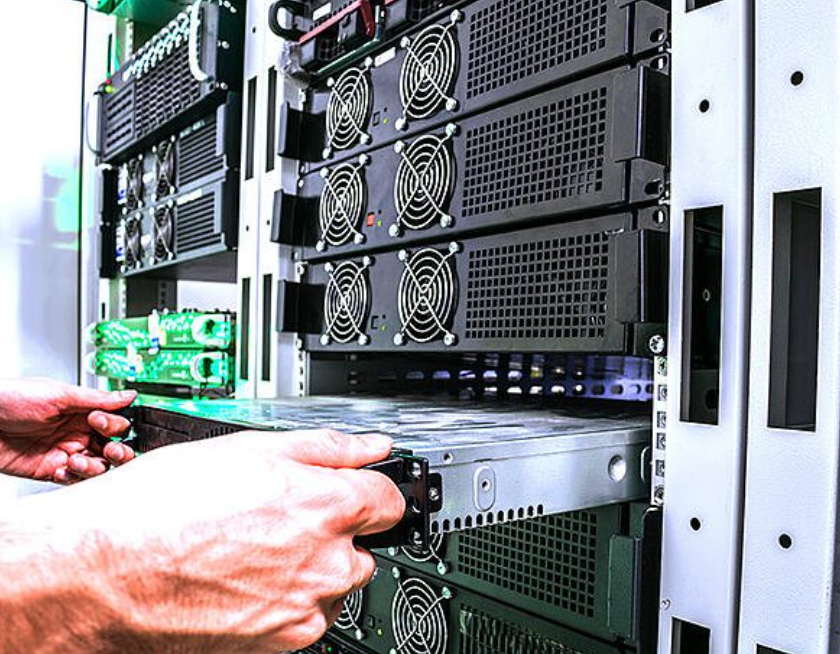 A server rack is a structure that is designed to hold a series of technical equipment. Server racks typically hold switches, hubs, routers, storage servers, and more. The main idea of a server rack is to keep all these components housed in one area and organized. It is typically used by a business that wants to host the data center, communications closet, or an advanced IT department. 
Choosing a server rack for your data center can come with a number of advantages, such as: 
Cable Management
Having a good quality server rack can make sure that your cable management can be handled much easier. You'll be able to run hundreds of network cables, power cables, and more through the racks while keeping them extremely organized and safe. 
Organization
A server rack is typically a very tall structure and it can hold multiple pieces of equipment in one main location. This ensures that you can hold multiple hard drives, routers, or complete server machines all in one place. You could install multiple racks beside one another and keep your entire IT infrastructure extremely organized.
Cooling Efficiency
Server racks usually come with a series of airflow vents and inputs for fans. You can introduce a series of cooling solutions for your server rack and make sure that airflow can be handled easily throughout the entire device. A server rack is especially helpful for making airflow easy and can prevent the chance that other cooling equipment may be necessary for your most important business machines. 
Improvements To Security
A server rack is often designed out of strong metal and with locks on the doors that can prevent unauthorized access. The cabinets themselves prevent the chance that your servers can be tampered with and having a closed-door can also prevent the chance that cables might accidentally be bumped or the crucial machines for your business could be turned off accidentally. 
Contact us today if you'd like to learn more about the best types of server racks on the market for your business needs. With so many different types of server racks on the market today it's important to consider a rack that's going to be designed for the equipment that you're using and with the right physical dimensions for your business.