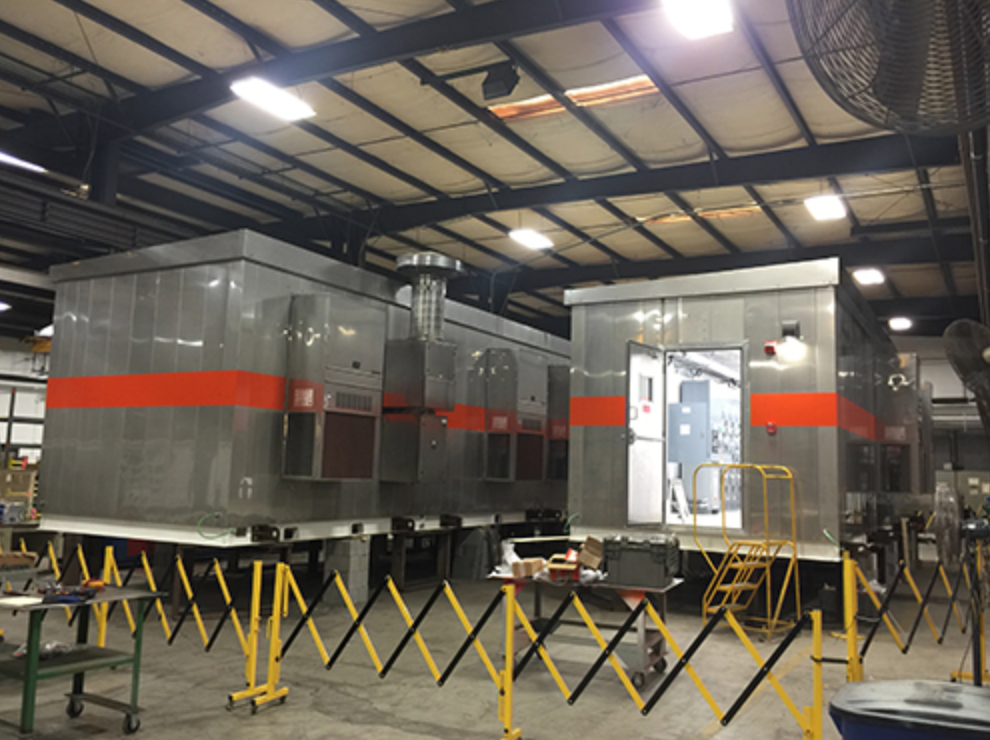 E house designs are a common staple in the heavy equipment and mining industry. These systems are built with premium performance and they are fully tested prior to the delivery process. The goal of these is to withstand some of the world's most challenging environments. These control rooms/E houses are working with some of the world's leading companies to ensure proper energy flow, the ideal safety considerations for a business as well as assisting with communication, transportation and power distribution throughout the electrical industry. 
An E house design is a safety control room which can work to protect sensitive electronic equipment and staff members from a wide range of electrical feedback or dangers. These prefabricated rooms are designed to provide an infrastructure support item to the electrical industry. The goal of these systems is to provide a control box that is better for your staff and the electrical systems used. E houses are common throughout the mining, locomotive and power industry and they are useful for withstanding the most challenging environments on earth without corrosion or any form of interference for electrical equipment. The strong woven construction of the steel casing as well as the electrical components inside will help to provide a proven level of protection to businesses across the world.
E house designs like these are built using a factory controlled quality assurance department. The entire system is purpose built and shipped to a site so that it can be reassembled and put to use with a variety of electrical systems. The support from a worldwide supplier will ensure that these constructions can be built to provide maximum structural support and also deliver the best in sealed finishes to prevent interference. 
The quality of these custom engineered items is uncompromised from a supplier like ours. When you trust a company like Becker to complete your e house design, you will be getting an E house that exceeds all manufacturer and regulator expectations and offers the best in support for businesses in any electrical industry. We offer extensive factory testing and every item is going to fall in line with the latest IEEE and NEMA standards as well as be built in the configuration that is outlined by our employers. The code of construction makes any e house installation perfect in industrial buildings, underground on above ground mining sites and more. The whole of e house designs and the quality of each installation is purpose built for each customer to provide the maximum level of protection on site.
All exterior panes are coated with a galvanized steel coated with an electrostatic powder coat. These are installations built for years of use with maximum corrosion resistance. When choosing one of our E house designs, you can be sure that these are control rooms you can truly depend on in your business.
If you are interested in learning more about E house designs in your business or if an E house would be a good fit for your needs, contact us today.