Why Explosion Proof Push Buttons Are Important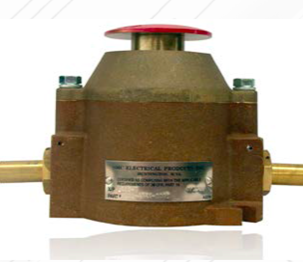 Push-button switches or explosion-proof buttons in a mining operation are a critical requirement for safe operations. The goal of these buttons is to initiate an emergency stop when required. The buttons need to meet MSHA approved foreign explosion-proof requirements to make sure that they can be operated even in the most hostile of environments.
In the event that there is ever a mining explosion or a major problem with machinery, these buttons need to be continuously able to operate to prevent the chance that equipment can't shut down. Making sure that an emergency stop can occur safely can preserve the machinery, prevent accidents, and even prevent catastrophic events such as cave-ins.
Explosion-proof buttons need to not only fit a series of set requirements but they need to be electrically rated up to 20 A at 600 VAC. These buttons are available with various N.C. and N.O. and they are maintained for momentary contact configurations. The switches are available with a maximum of four glands and in various configurations that can be suited to different mining environments and standards. Whether you need access to a special size to suit the needs of a tight space, or you have an increased need for requirements based on the conditions in your mine, we can work at creating explosion-proof buttons that can suit your needs.
These switches are available with a standard housing made out of aluminum but we can also produce the button in bronze in special applications where reactivity could occur in the environment. These are buttons and safeguards that you can truly count on in an emergency situation for the shutoff of machinery. 
If you are looking for industry-standard guaranteed buttons and the best quality push button stop operations, contact us today to learn more. We want to make sure you can get access to the best controls and safeguards for your workplace environment!