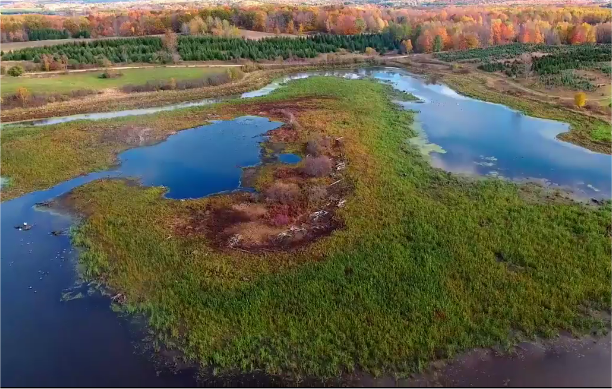 A large salt and potash mining operation in Osceola County is overcoming one of its last regulatory obstacles and could be breaking ground in early next year. A series of environmentalists and neighbors were concerned about the impact of the potash mine on the air and water but the north-central lower Michigan officials have completed a series of studies on the potash reserves that could be beneficial to the area. 
It estimated that the potash reserves that could be found under this area of Michigan is worth more than $65 billion. Based on core sample estimates this potash is estimated to be twice as pure as the current fertilizer source produced in Canadian mines. With Canadian mining sources responsible for the majority of the world supply, opening a mine in this region could lead to a wealth of economic boosts. 
The deposit is estimated to sit between Mecosta and Osceola county and it highest grade potash that has ever been detected worldwide. It's a very rare and unique commercial deposit that could benefit the area and that has been overlooked. The company that has proposed to mine this potash estimates that they can produce 650,000 tons per year as well as 1,000,000 tons of food-grade salt. Plans to ramp up production would continue as the mine site provided success. 
Michigan Potash and salt is currently laid out 1500 acres to work with and is site. By working with various property owners and landholdings companies it possible to extract some of the product in the early mining. In order to properly minus material the company wants to use solution mining which is a well mining system, similar to gas and oil. Because of some of the difficulties that have been faced with this type of mining in the past the Michigan Department of environment and Great Lakes energy needs to approve the permit for these wells. 
With the approval it would be possible to extract 7.5 million gallons of groundwater annually to produce the salt and potash. A series of grassroots environmental groups and concerned citizens have banded together to get the permit for the wells challenged. The company has proven that it will be using fake mining operations and that the areas where the dried pot ash and salt are collected will be done in an enclosed building with debt collectors and bag houses. 
The operation would still really small particulate matter which could affect surrounding citizens and the company must agree to install an air monitoring station at least 50 miles within the site. The air quality division and the water quality division will be consistently performing ongoing monitoring after the approval and the company will be responsible for controlling hydrogen sulfate emissions and for controlling water quality too. 
With potash pricing now tripling in the past 12 months the approval and groundbreaking of this mine could represent a very promising future for the company as well as for the region. As soon as this mine gets up and running, we are sure to see some significant improvements with ongoing quality checks for environmentalism. 
If you are interested in learning more about the latest mining technology and safety equipment contact us today.