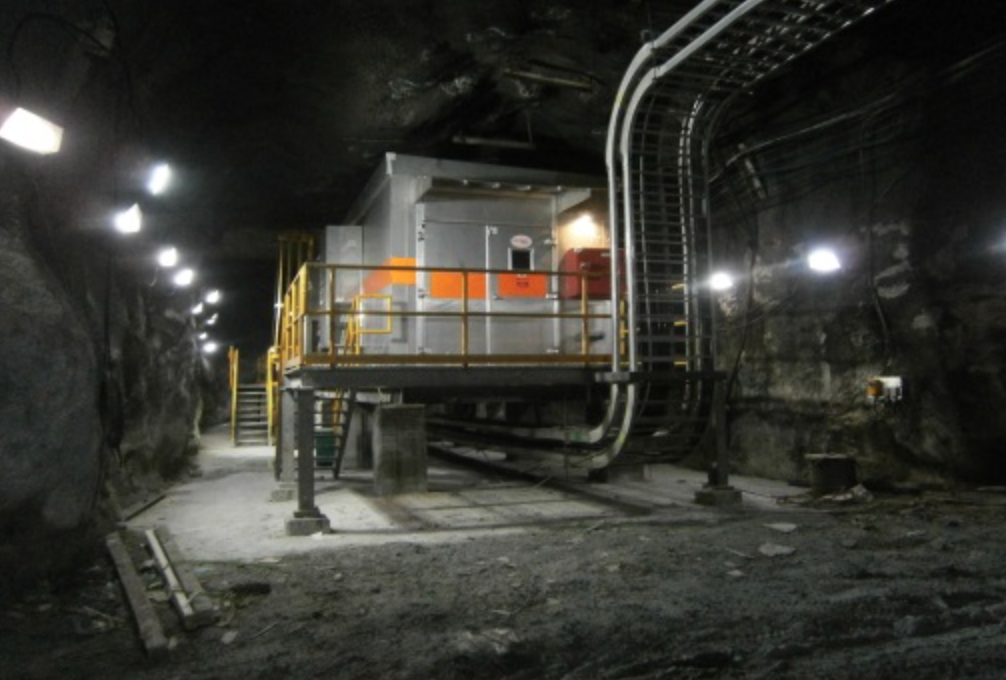 A Becker Mining E house is a solution that is crucial in the mining industry for protecting a wide range of electronic devices. We have developed this solution and installed thousands of them over the years to protect the crucial communication, electronic, and transportation infrastructure in industries worldwide. Our E house buildings are designed to withstand the world's most challenging environments and provide protection against the elements. Built from a design that will eliminate potential corrosion problems every element of the E house design is interlocked to provide an improved level of structural support. The main components for construction include the use of galvanized steel which is color-coded and electrostatically sealed to provide a field-proven installation for the most demanding environments on Earth. 
When we design a Mining E house it's with the goal in mind of exceeding the expectations for our business clients. We want to understand your needs for storage, safety, and space. Each of our E houses is custom engineered and designed to be properly factory tested in accordance with the latest standards of IEEE. If you are skilled at shipping and based on advanced production techniques, these are systems that can provide you with years of trouble-free service. 
We fully test and label all components for easy reconstruction for our clients. We can construct E houses to suit any size, in any place, and for any solution. We provide an end-to-end level of responsibility and ensure that these are devices that are able to protect your most sensitive equipment. Our E house designs are built on-site and shipped to your location and then assembled for your uses.
They are field-proven and the technology remains a crucial asset to many industries. By introducing an E house for your business you can improve safety and efficiency. The goal of our designs is to provide you with the perfect storage space and the ideal location for keeping your employees safe in an electrical emergency. These systems can be placed outdoors, underground, or in interior spaces for storage. We need to know your specifications and then we can get to work with the creation of your e house design. 
E houses from our company offer an unmatched level of safety. With the crucial technology that we place in our buildings, we are able to deliver a product that is highly secure and designed for years of use at your location. Contact us today for e house for your mining site.