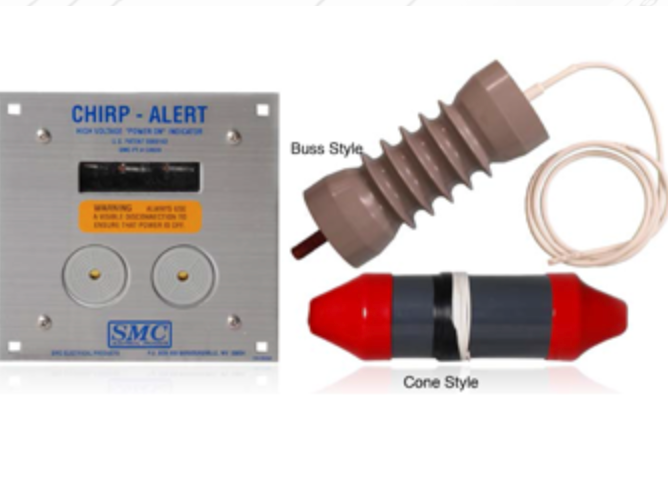 The Chirp alert is a high-voltage alert system that offers a series of benefits to business owners and individuals. The chirp alert device is connected to three main sensors that are fitted over a phase cable Cohen that gets attached to the main bus work for the input phases. The style of this device delivers a precision alert for high-voltage applications. As well as delivering a very loud alarm, the system offers a combination of bright flashing neon lights as well as a distinctive chirping style of alarm. 
Maintenance and operation personnel can immediately detect the presence of high voltage and deliver a clear safety advantage no matter where they're working. Chirp alerts will cut through the noise of a wide range of equipment and even perform well in underground mining environments. As soon as the presence of high voltage is detected, the bus style system and the intensely accurate sensors will help to minimize accidents in the workplace and continually test for the loss of high-voltage equipment. 
Installing a chirp alert system can give you incredible peace of mind for your business and for your daily operations. Chirp alerts can help to save you time and eliminate the chances that you could be shut down as a result of a high-voltage accident. The chirp alert system can be installed quite easily and the alarm style sounding is completely contained within the device as is the bright flashing alert system. Solutions like these can help to save employee's lives and prevent the chance that your business could be associated with disaster. 
If you're interested in learning more about chirp alerts or having these items installed throughout your operations, we can help you through the process. At Becker mining, we will ensure that we can complete the best installations and solutions for your mining support. Our team can install systems that instantly detect the presence of high-voltage systems and protect your team when it counts the most. Our chirp alert system is consistently improving and we want to deliver sensor technology and alarms that will continually perform in the most demanding environments on Earth. Contact us today to learn more about our chirp alert systems.