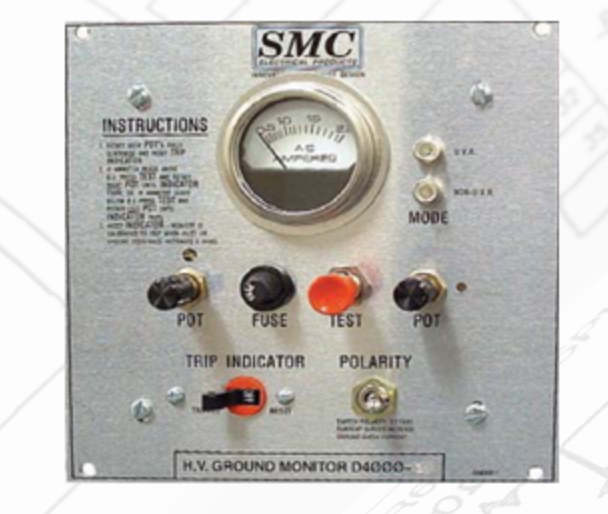 Ground fault monitoring in a mining environment can be a crucial tool for preventing accidents. Becker Mining is responsible for a wealth of ground monitor products that can be used in this industry. These tools can help to detect issues with the current in electrical lines and safely ground equipment which can prevent electrical issues like fires, arc flashes, discharge of electricity, and more. 
The C4334 is a device that has gained popularity from Becker. This is a ground fault relay system with improved protection for mining environments. The ground fault relay utilizes a model B-2111-8 zero sequence type ground trip system to monitor changes in ground wire resistance and ground fault current. When ground resistance or ground currents become excessive, the circuit breaker will trip, assuring safe grounding of electrical equipment and protection to people.
The standard ground trip relay from Becker is a crucial tool in the mining industry. It is intended for use with 120 VAC under-voltage or shunt trip breakers on circuits limited to 25 amps or less and grounded fault current. It is factory adjusted to trip at less than 6 amps through a current transformer, which makes it ideal for ground fault current detection. The breaker that trips and indicates when a ground fault occurs is a crucial safety feature, as it prevents electrical issues like fires, arc flashes, and discharge of electricity. 
The Becker 6314-023 Ground Monitor is a standard ground monitor system that is used to indicate when a ground fault has occurred. It can be hooked up to a breaker or used in combination with other safety tools to prevent accidents as well.
High voltage ground monitors from Becker offer a greater level of protection in mining with a detection range that can activate a trip if 35% of voltage is lost. This system is intended to assist with accident prevention by detecting faults that can cause fires, arc flashes, and other electrical dangers. It works in high voltage environments and with equipment that is more consistently used in major mining. 
Impedance style monitors from Becker use a ground wire resistance for measuring varying levels of voltage.  This is done in order to detect changes that may occur which could cause an interruption in power and trip the circuit breaker. This action will safely ground electrical equipment and protect personnel from any potential hazards. The monitors are MSHA approved and offer a great level of assurance for those working with or around them. 
Becker's ground fault monitoring products have been trusted in the mining industry for years. These devices can help to prevent electrical accidents and save lives. If you need assistance installing these safety features or troubleshooting ground monitors, contact the team at Becker today to learn more. With years of experience in the industry, Becker has the best tools and experts to help you outfit your mining site.