Becker Mining USA's Switchgear Division stands out as a beacon of excellence in the realm of electrical switchgear and portable power distribution equipment. With a rich tapestry of experience gleaned from mining environments worldwide, they have established themselves as industry leaders, showcasing an unwavering commitment to providing reliable and efficient solutions.
The Switchgear Division boasts an expansive and prestigious portfolio, encompassing cable assemblies, switchgear, and a host of other electrical components. Their journey through mining settings across the globe has been instrumental in shaping their growth and success, affording them the opportunity to refine their products to cater to the unique and demanding needs of the mining industry.
One of the most notable aspects of Becker Mining USA's Switchgear Division is its dedication to offering the best high-voltage switchgear for mining and locomotive controls. This commitment isn't merely a catchy tagline; it's ingrained in their very approach to each project. From the initial meetings with clients to collaborative budgeting and scheduling, Becker ensures that client needs remain at the heart of every decision, placing their customers' satisfaction above all else.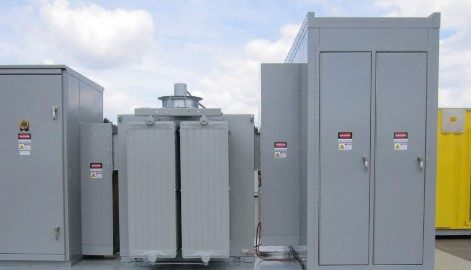 Collaborating with a specialized switchgear division that possesses an in-depth understanding of its products and their capabilities can yield numerous advantages for businesses:
1. Reliable Operation
Expertise in selecting and implementing the most suitable equipment ensures the reliable operation of electrical systems, thereby enhancing safety by minimizing the risk of mishaps.
2. Comprehensive Customer Support
A dedicated switchgear division usually offers comprehensive customer support, ensuring swift resolution of any issues that may arise. This not only saves time and resources but also contributes to the overall operational efficiency of the business.
3. Cost Savings
Focused knowledge can lead to cost savings, as the division can recommend the most effective and efficient solutions, eliminating unnecessary expenses.
The Switchgear Division's hallmark qualities include open and effective communication, meticulous organization, and unwavering attention to detail. Their products are not only meticulously crafted but also rigorously tested to exceed performance expectations. Their team ethos revolves around teamwork, firmly believing that open, honest communication across all departments is the linchpin that keeps their operations organized and timely.
Even in the face of unforeseen challenges, such as supply chain disruptions or labor shortages, the Division is adept at implementing preventative measures. Their warehouse team adeptly manages inventory, serving as a safety net against possible obstacles. Their dedication to offering top-tier electrical gear and unparalleled customer service ensures a responsive and reliable approach in all circumstances.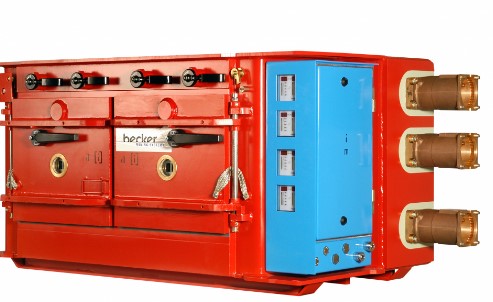 Moreover, the Switchgear Division is committed to nurturing long-term business relationships built on mutual respect and trust. They swiftly identify client needs and provide the correct electrical solutions, solidifying their position as a dependable resource in the power industry.
As it sets its sights on the future, the Switchgear Division is actively planning to expand its influence in the global mining industry, reinforcing its dedication to continuous improvement and unwavering commitment to clients. They intend to achieve this by:
Innovation: Continuously investing in research and development to bring cutting-edge technology to their products.
Sustainability: Embracing eco-friendly practices to reduce their environmental footprint and contribute to sustainable mining operations.
Global Reach: Expanding their presence in key mining regions to serve an even broader clientele.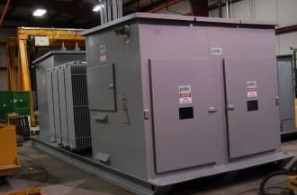 Conclusion
Becker Mining USA's Switchgear Division is a dynamic and dedicated entity that leverages its global mining experience and professionalism to provide top-notch electrical switchgear. With a steadfast commitment to its clients and an unceasing drive for growth and innovation, the Division remains a significant player in the electrical industry, setting the gold standard in electrical solutions for mining.
Contact Us Today
Ready to take control of your mining operations like never before? Discover the switchgear divisionl by Becker Mining USA! 
Unleash Efficiency: Streamline your mining processes and maximize productivity with our cutting-edge switchgear division technology.
Stay Connected: Monitor and manage your mining equipment remotely, ensuring seamless operations from anywhere on the planet.
Boost Safety: Enhance worker safety by gaining real-time insights and control over critical systems with the switchgear division.
Experience Innovation: Harness the latest advancements in mining technology to drive your operations to new heights.
Contact us today to learn more and take the first step toward revolutionizing your mining operations with the switchgear division by Becker Mining USA! 
Products We Offer:
Power up your productivity with Becker Mining's ground fault relays - the reliable and efficient solution for all your power distribution needs. Call us today!