At Becker Mining USA, we recognize the absolute necessity of uninterrupted power for seamless operations. In the event of a power outage, productivity can plummet, leading to missed deadlines and significant revenue loss. This underscores the critical importance of having a robust backup power infrastructure in place. However, the true magic happens when you can effortlessly transition from your building's primary power source to the backup generator. This is precisely where the generator transfer switch comes into play!
A generator transfer switch is meticulously engineered to seamlessly and safely switch between power sources. This means that you can effortlessly make the transition to your backup power system when the power grid experiences a failure, thereby minimizing any potential downtime. To help you make an informed decision and identify the ideal transfer switch for your specific needs, let's delve deeper into the distinctive features of these essential devices.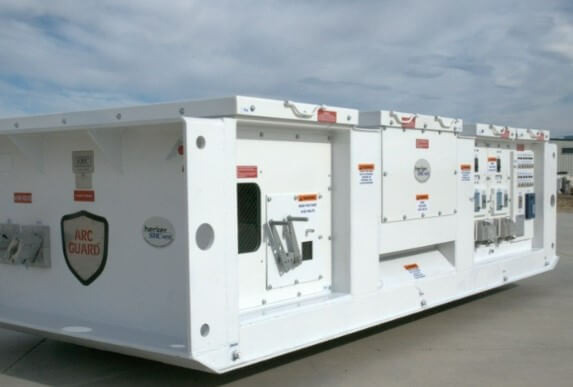 Understanding Generator Transfer Switches
Selecting the right transfer switch can indeed be a daunting task, given the myriad of configurations available. The primary types to consider are automatic and manual transfer switches.
Automatic transfer switches possess the remarkable ability to detect when the utility power source fails and subsequently switch to generator power automatically. If you value convenience and uninterrupted power flow, automatic switches emerge as the ideal choice. Moreover, they prove indispensable for operations reliant on precise temperature control, ensuring that heating or cooling processes remain uninterrupted during a power outage.
On the other hand, manual transfer switches necessitate a person to physically operate the switch and pull a lever to effect the power source transfer. While they may lack the high-tech sensors of their automatic counterparts, manual switches offer their unique advantages. Typically more budget-friendly and easier to maintain, they become a cost-effective solution for operations that can tolerate a brief power interruption.
The Advantages of Generator Transfer Switches
Generator transfer switches serve as an invaluable component within any power backup system. First and foremost, they enhance safety by preventing the hazardous condition of backfeeding, where power reversely flows into utility lines. Furthermore, they facilitate a smooth transition between utility power and your backup generator, ensuring minimal disruptions to your operations. The versatile nature of these switches, whether automatic or manual, service entrance-rated or non-service entrance-rated, allows for tailored solutions to meet unique power requirements. Additionally, these switches play a pivotal role in safeguarding electrical equipment from potential damage caused by abrupt power loss or surges during power restoration. Lastly, their utilization aids in meeting regulatory compliance requirements, as many regions mandate the installation of these switches in accordance with electrical codes. In essence, generator transfer switches encapsulate safety, convenience, versatility, and compliance in a compact and essential package.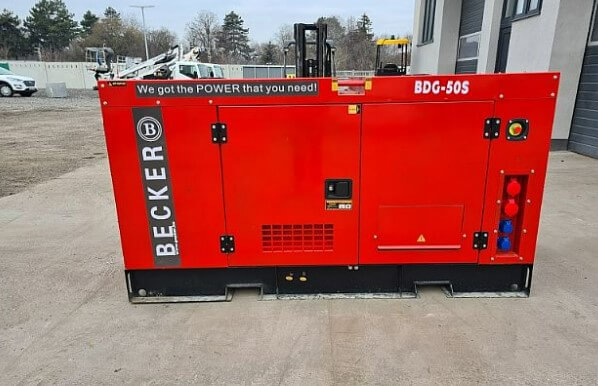 Service Entrance Rated vs. Non-Service Entrance Rated
Another crucial differentiation among transfer switches lies in the distinction between service entrance-rated and non-service entrance-rated models.
A service entrance-rated switch boasts the capacity to manage electrical currents from the utility power supply and incorporates a mechanism, such as a circuit breaker, to control the power flow. These switches significantly reduce the risk of backfeeding into the electrical grid, providing an additional layer of protection.
Conversely, non-service entrance-rated switches find their application when a primary disconnect switch or circuit breaker is already in place. These switches are typically installed downstream from the disconnecting device, thereby ensuring that the circuit remains protected and has a readily accessible main shutoff.

Conclusion
At Becker Mining USA, our unwavering commitment is to provide reliable solutions that adhere to the highest safety standards. Our generator transfer switches play a pivotal role in guaranteeing uninterrupted power, thus enabling your operations to run smoothly and efficiently. By gaining a comprehensive understanding of the nuances inherent in various transfer switches, you can confidently select the one that perfectly aligns with your specific application, ensuring that your operations remain continuously powered and highly productive.
Contact Us Today
Ready to take control of your mining operations like never before? Discover the switchgear division by Becker Mining USA! 
Unleash Efficiency: Streamline your mining processes and maximize productivity with our cutting-edge switchgear division technology.
Stay Connected: Monitor and manage your mining equipment remotely, ensuring seamless operations from anywhere on the planet.
Boost Safety: Enhance worker safety by gaining real-time insights and control over critical systems with the switchgear division.
Experience Innovation: Harness the latest advancements in mining technology to drive your operations to new heights.
Contact us today to learn more and take the first step toward revolutionizing your mining operations with the switchgear division by Becker Mining USA! 
Products We Offer:
Power up your productivity with Becker Mining's ground fault relays - the reliable and efficient solution for all your power distribution needs. Call us today!