When it comes to mining operations, cable selection can be a game-changer. The right cable type not only makes your tasks smoother but also enhances the safety and longevity of your equipment. In this article, we will explore the significant differences between our top cable solutions: Type W, Diesel Locomotive (DLO), Stage Cable (SC), and Welding Cable.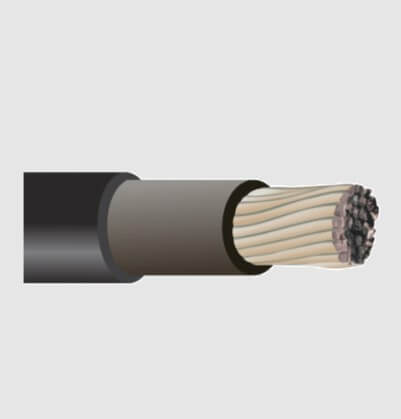 Heavy-Duty Cable Types
Let's begin by comparing heavy-duty cable types: Type W and DLO. These cable types come with a double insulated jacket and can operate at 2000 volts in portable power systems, making them highly suitable for industrial work environments. Their tough outer layer can withstand exposure to oil, sunlight, water, alkaline, acids, moisture, chemicals, heat, and fire, meeting the MSHA Flame-Resistant requirements.
Both DLO and Type W have a high copper strand count, offering flexibility and versatility for various operations. However, DLO cables have a unique feature: a tinned coating around the copper strands. This coating protects them from oxidation and corrosive materials, making it easier to land on terminals. On the other hand, Type-W cables come with a single conductor or up to 5 multi-conductor configurations.
Type-W cables are recommended for industrial temporary power applications due to their versatile build, enabling them to withstand high-stress levels for extended periods. DLO cables, on the other hand, might be a better fit for industrial machinery connections. Both DLO and Type W meet multiple certifications, including UL, MSHA certified, CSA approved, CULUS, and ROHS compliant.
Light-Duty Cables
Now, let's shift our focus to light-duty cables, namely Stage Cables and Welding cables. Stage Cable is explicitly designed for temporary power connections in TV and production sets, including sound and lighting systems, both indoors and outdoors. They offer fantastic flexibility due to their fully annealed Class K bare copper and high strand count, with a voltage rating of 600V. Stage Cables come equipped with a single CPE jacket, making them quite durable, though they rank slightly below Type W & DLO in terms of durability.
Welding cables, similar to Stage Cables in flexibility and durability, are perfect for light to medium-duty tasks. They are built from a rugged EPDM jacket and are typically used in standard welding operations, construction, marine, manufacturing, and temporary power generator connections. These cables are available in a red or black jacket and are rated for a maximum of 600V.
Type SC Stage and Lighting cable is recommended for light to medium-duty applications since it can perform in an entertainment setting while providing a durable CPE jacket that can outlast welding cables on a rugged construction site. Welding and SC cables are excellent for temporary power and generation connections.
Selecting an electrical supplier who can offer the correct cabling and profoundly understands your specific needs is essential. Why, you ask? Every project has unique requirements, and ensuring these are met can determine your operation's efficiency, safety, and overall success. A knowledgeable supplier doesn't just sell you a product but offers you a solution, guiding you toward making informed decisions. They can help you choose the right cable type that can withstand your working conditions, thereby increasing the lifespan of your equipment, minimizing downtime, and optimizing your operational efficiency. Essentially, the right supplier becomes a partner in your project, contributing significantly to its smooth completion.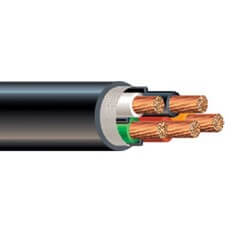 Remember, each cable type has its unique strengths and applications. Understanding your operational needs and choosing the cable that matches these requirements is crucial. Your choice can significantly impact your project's efficiency, safety, and success.
Now, let's delve deeper into the specific characteristics and use cases of these cable types to help you make an informed decision.
Type W And Dlo Cables
As mentioned earlier, these are heavy-duty options suitable for industrial settings. Type W, with its versatility and resistance to harsh environmental conditions, is ideal for temporary power applications in rugged work environments. On the other hand, DLO cables, with their tinned copper strands, excel in industrial machinery connections, offering added protection against oxidation and corrosion.
In contrast, Stage Cables are designed for the entertainment industry, where flexibility and durability are paramount. They are perfect for temporary power connections on TV and production sets, ensuring a reliable power supply for sound and lighting systems. The CPE jacket provides durability while maintaining flexibility, making it a popular choice in the entertainment world.
Welding Cables
While also flexible and durable, caters to a different set of applications. They are commonly used in welding operations, construction sites, marine environments, manufacturing facilities, and temporary power generator connections. Their rugged EPDM jacket makes them suitable for withstanding the wear and tear of these demanding tasks.
It's important to consider the specific requirements of your project when choosing between these cable types. Factors such as voltage ratings, environmental conditions, flexibility, and durability all play a crucial role in determining which cable is the right fit. Additionally, compliance with industry certifications ensures that the cable meets the necessary safety and quality standards.
Furthermore, the choice of cable supplier is not to be underestimated. A knowledgeable supplier can offer valuable insights into the selection process, helping you navigate the complexities of cable specifications. They can assess your project's unique needs and recommend the most suitable cable type, ultimately contributing to the success of your operation.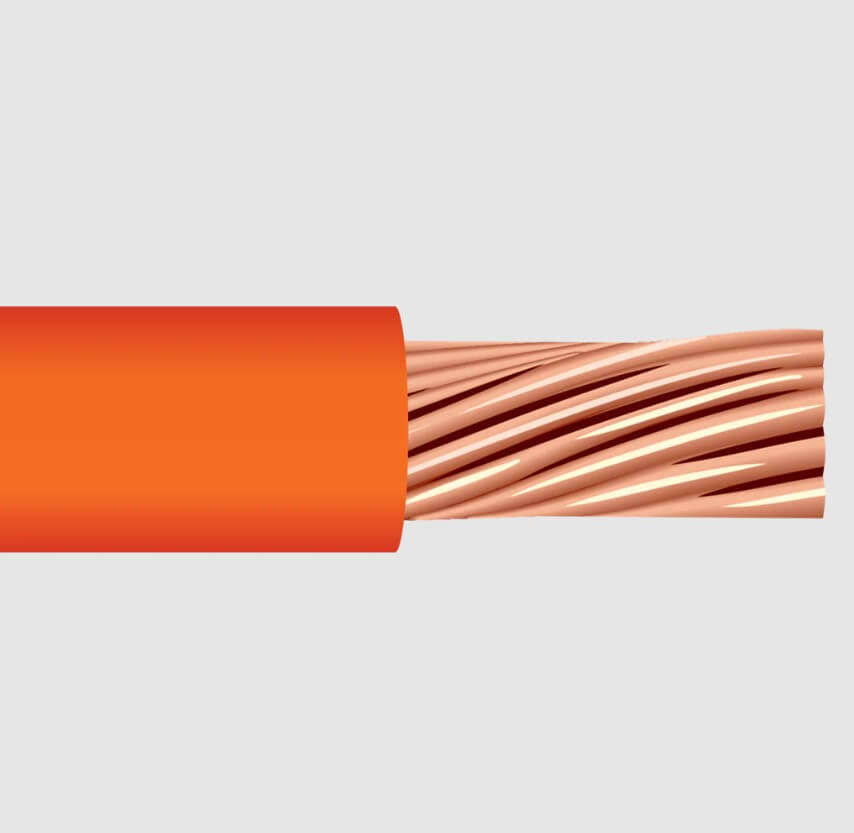 Conclusion
The selection of the right cable type is a critical decision that can significantly impact the efficiency, safety, and success of your project. Whether you require heavy-duty cables like Type W or DLO for industrial applications or flexible options like Stage Cables and Welding cables for entertainment or light to medium-duty tasks, understanding the distinct characteristics of each cable type is essential. Partnering with a knowledgeable supplier ensures that you receive expert guidance in choosing the ideal cable for your specific needs. So, take the time to evaluate your project's requirements, and make an informed choice that sets the foundation for a successful endeavor.
Products We Offer:
Power up your productivity with Becker Mining's ground fault relays - the reliable and efficient solution for all your power distribution needs. Call us today!