Becker Mining's electric supply houses feature the most advanced power control technology. If you are looking for one of these supply houses, we will make sure that your product can withstand any environment. E-houses, also known as electrical supply houses, are constructed with the best quality equipment and factor-controlled quality. The E-houses are finished with precision and adhere to high production standards, which ensures reliable service. The standards for industrial buildings and the National Electric Code are met by our E-houses. These supplies can be customized to meet customer requirements and deliver field-proven results.
Why An Electrical Supply House Is Important
Your business has likely invested substantial capital to keep it going. An electrical supply house for your business will help protect your investment and let you keep your most valuable equipment. Protect sensitive equipment and staff with an electrical supply house. You can also store your equipment in a secure place. A great way to keep your business safe and run your operations smoothly is to have an electrical supply house.
Why Should You Choose An Electrical Supply House at Becker Mining?
Our designs can withstand even the most challenging environments. Our E-houses are made with high-quality materials and can withstand extreme environmental conditions. Our goal is to reduce corrosion, maximize strength, and decrease enclosure weight. We are committed to improving the quality of our construction. Our quality standards surpass those of commercial and industrial electrical codes. This gives our customers unparalleled value.
Customized For Every Customer Needs
Becker Mining e-houses are electrical buildings that are customized and can be used wherever reliable, flexible, and portable power supply solutions are needed.
Becker Mining e-houses are designed, manufactured, tested, and delivered as a self-contained unit. They can be used to power data centers, alternative energy sources, mining, oil, and gas extraction, commercial applications, or any other "connect and go" application that requires a power supply.
Becker Mining's e-houses can replace costly and time-consuming site-built substations. They can be dropped in an existing location without any disruption or interference to other infrastructure or ongoing activities. The permitting process and the project schedule are much simpler than for site-built substations. Also, adverse weather conditions that could affect the construction or installation of the house can be minimized.
Becker Mining e-houses can be mounted on a pad-mount, trailer-mounted, skid-wheel, or wheel. Becker Mining e-houses are portable, making it easier and faster to move, upgrade, or adapt to a new power supply situation. Becker Mining e-houses can be used to control motors with variable frequency drives, across-the-line full-voltage starters, vacuum circuit switch houses, grid tie houses, and temporary power supplies.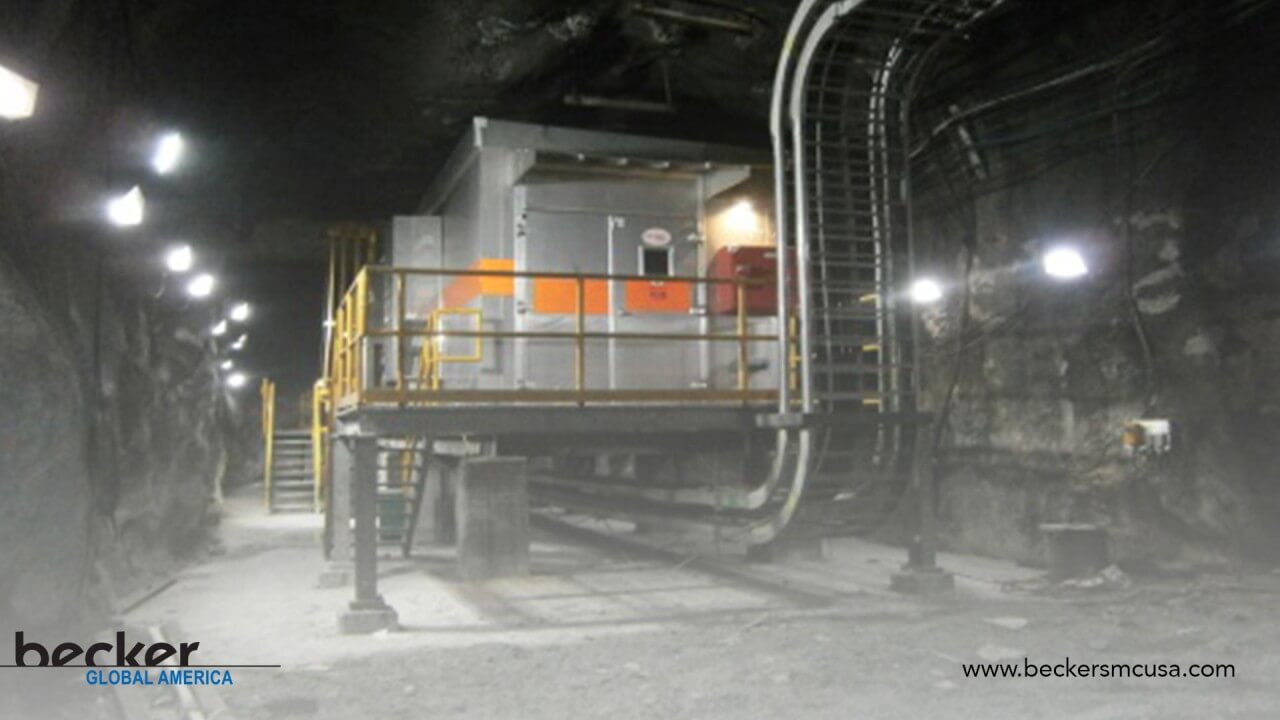 You Can Save Time and Money
The time savings achieved by combining the various disciplines involved in engineering and producing e-houses can be a further cost-saving. A brick-and-mortar substation requires that a structure be completed first before any separate elements can be incorporated into the building.
Becker Mining employs a skilled team of technical personnel. This makes it possible for customers to perform all quality and functional checks at one location. This means that the final power distribution solution will be delivered to the site as a plug-and-play option. The construction of an e-house, which is a single-source supply option, eliminates the problems associated with managing multiple contractors.
E-Houses are becoming more attractive because of the cost-saving aspects. The economic climate puts further pressure on project costs and forces contractors into looking for ways to save money. The e-house also avoids weather-related risks. Rain and other bad weather conditions often delay the construction of built projects in areas with high rainfall. These challenges are eliminated and the e-house ensures that projects are completed on time.
Customers also point out the ease of setting up and commissioning an e-house. It can be installed easily on-site, with a simple foundation. However, it can also be moved without difficulty. This is especially useful for projects that expand and require a substation to be moved to another area. When necessary, the internal configuration of an e-house, which usually has medium voltage switchgear and low voltage switchgear as well as instrumentation and auxiliary equipment, can be upgraded. Multiple e-houses are an option that can be used in certain applications, maximizing the flexibility this option offers.
Becker Mining is the industry's leader in increasingly more sophisticated electrical control systems. Our custom equipment operation can transform your specifications into precision products, utilizing state-of-the-art parametric engineering and advanced lean manufacturing techniques.
Applications of Electrical Supply House
A portable substation is a self-contained unit that can be moved to different locations. It contains all the necessary equipment to transform and distribute electricity, including a transformer, switchgear, and control systems. An electrical supply house is often used in temporary or emergency situations, such as:
Construction sites:

Electrical supply house can be used to provide power to construction sites that are not yet connected to the electrical grid.

Disaster relief:

An electrical supply house can be used to provide power to areas that have been affected by natural disasters.

Military operations:

Electrical supply house can be used to provide power to military bases or other remote locations.
Portable substations or electrical supply houses are also becoming more common in permanent applications, such as:
Data centers:

An electrical supply house can be used to provide reliable power to data centers that need to be kept up and running 24/7.

Telecom sites:

An electrical supply house can be used to provide power to telecom sites that need to be located in remote areas.
These Are The Areas We Serve
We are located in Bristol VA but can service any area including Johnson City, Charlotte, Knoxville, Huntington, and other cities. Our goal is to offer the best E-houses to our clients. We will then assemble them and move them to their preferred location. We can assist not only within our area but also worldwide.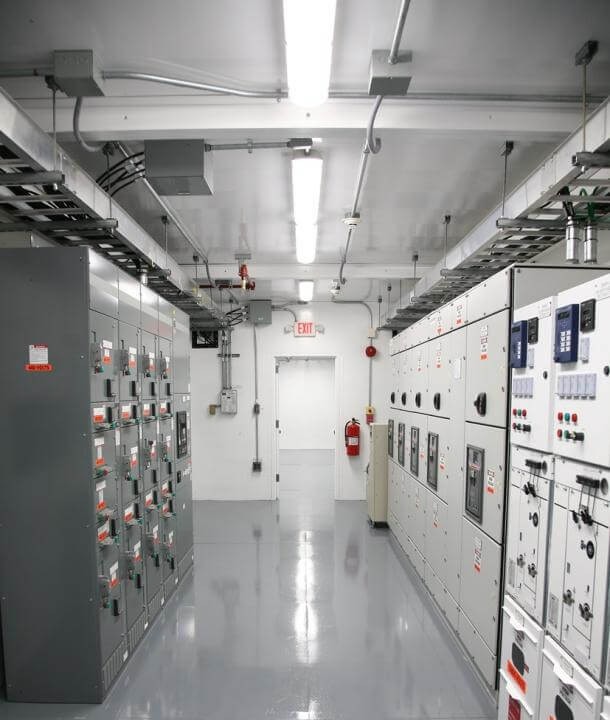 Contact Us and Explore Our List of Products
Becker Mining has been manufacturing e-house substations for decades. We have enjoyed a reputation for receiving orders from different industries because of our high-quality products and state-of-the-art techniques. Becker Mining maintains a full manufacturing plant for every step of our e-house substation production process. We have invested in the most advanced technologies and systems to increase flexibility, efficiency, and productivity. The company uses only the best materials that we source globally to ensure top-notch quality. You can contact us today to get further information on the product line and pricing
Contact our staff today to learn more about our E-house solutions and how they can benefit your business.
Products We Offer:
Since 1971, Becker/SMC has been a trailblazer in delivering top-notch electrical components, open-type and explosion-proof motor starters, longwall electrical controls, and power distribution equipment. Our unwavering commitment to quality and customer satisfaction has made us a trusted name in the industry. Contact us today!